Gulf Coast Equipment Sales – Miami, Florida
Miami, Florida, conjures images of Art Deco buildings lining famous beaches full of palm trees and beautiful bodies bathing in the sun. It's a city full of hotels catering to visitors from across the world enjoying Danzon music in Little Havana and the street art in Wynwood. 
Miami surely is a city that never sleeps. And with the hotels and resorts always at max capacity, the laundry services never stop. 
From bedding and towels to guests requesting dry cleaning, Miami businesses need a partner to turn to for their cleaning equipment sales, service, and parts needs. 
Gulf Coast Equipment Sales is South Florida's premier source for your cleaning equipment needs. If you are looking to save money and make your business more economical, investing in a machine from Gulf Coast Equipment Sales can make a big difference. 
Call the Miami, Florida, office today to schedule your free consultation.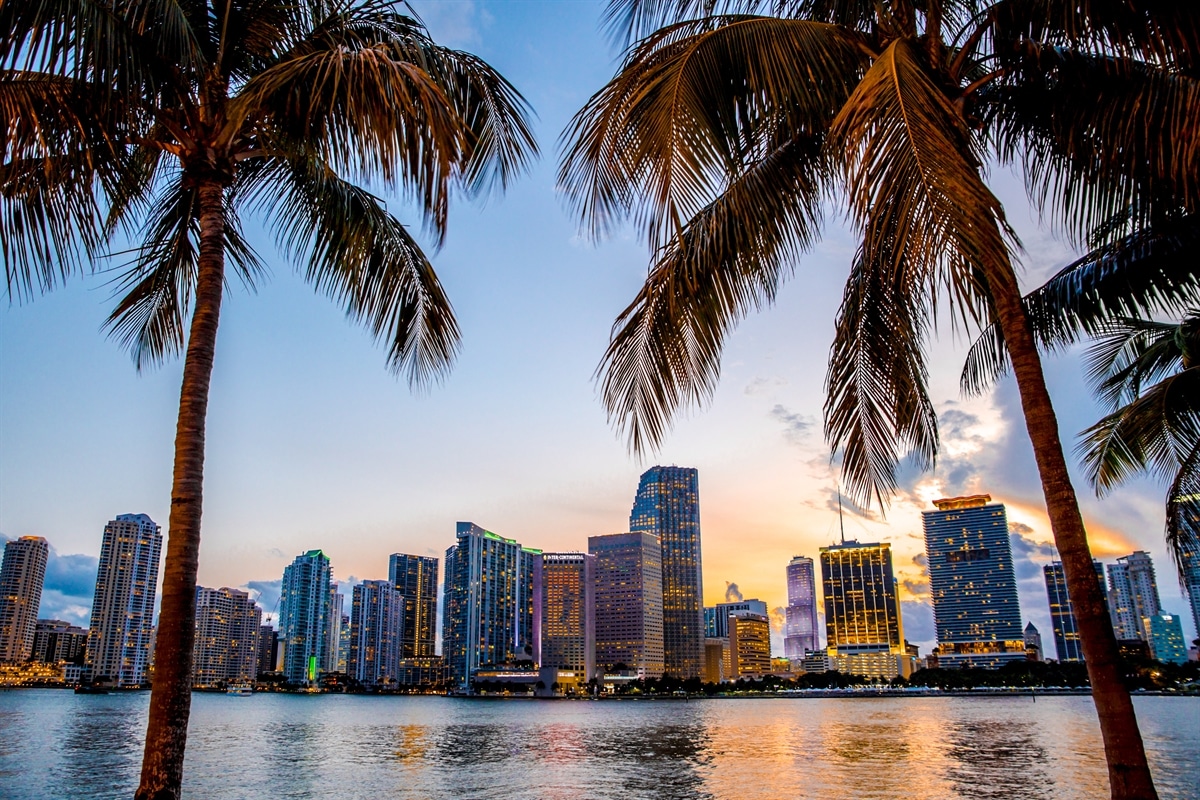 What services does Gulf Coast Equipment Sales provide?
When Miami business owners have cleaning equipment sales, service, or parts needs, they turn to the experienced team at Gulf Coast Equipment Sales. The trusted South Florida company offers:
Cleaning equipment

Boilers

Chillers

Washers

Dryers

Finishing equipment
Gulf Coast Equipment offers the best customer experience when it comes to this high-tech equipment. Call the team to learn more about what it can offer your business. 
What types of businesses utilize the services provided by Gulf Coast Equipment Sales?
In the Miami area, businesses related to the hotel and travel industry often team with Gulf Coast Equipment Sales for their equipment and service needs. But the team offers businesses from all industry sectors the service, equipment, and parts they need to perform at their highest levels.  
Examples of Miami area businesses that utilize Gulf Coast Equipment Sales include:
Dry cleaners

Laundromats

Hotels

Distilleries

Foodservice and restaurants

Amusement parks

Resorts

Breweries
South Florida is home to several retirement and assisted living communities. These businesses often turn to Gulf Coast Equipment Sales to service their cleaning and laundry equipment needs.
What types of equipment does Gulf Coast Equipment Sales service, sell, and provide parts for?
Our expert contractors at Gulf Coast Equipment Sales provide service for the top names in cleaning machines. Here is a shortlist of the most popular brands:
Edro Equipment takes pride in its technologically advanced features. Consumers love Edro Edro Equipment for:
Washers

Extractors

Tumble Dryers

Ozone

Touch Screen
If your Miami, Florida, business uses Edro Equipment or is looking to purchase equipment produced by the company, Gulf Coast Equipment Sales can help you make the best choice. 
Business owners in South Florida know the B&C Industrial and Laundry Equipment name. For your sales, repair, and service needs, turn to the team at Gulf Coast Equipment Sales as a B&C certified and licensed realtor.
If you are looking for standard stainless drying cylinders, look no further than B&C Industrial and Laundry Equipments' affordable prices. 
Fagor Industrial Laundry produces laundry equipment of all sizes. Small businesses and large corporations alike often choose Fagor for their needs due to the competitive prices and expert craftsmanship.
For businesses looking for the latest technological advancement and environmentally friendly solutions, ask about the Kare systems.
Forenta Commercial Laundry is synonymous with being an industry leader and a successful company. If you are looking for an extensive range of equipment look no further than Forenta Commercial Laundry. The company provides:
Utility presses

Legger presses

Toppers

Steam-air finishers

Steam and vacuum boards

Puff irons

Tension finishing

Spotting boards

Self-contained 

Linen and drapery presses

Hand irons
Choose Forenta for all of your laundry and cleaning equipment needs. 
Fulton Dry Cleaning & Industrial Laundry employs some of the best craftspeople in the country. Utilizing their skills, the company crafts premier steel boilers, hydronic boilers, thermal fluid heaters, and ancillary equipment by hand. 
Fulton Dry Cleaning & Industrial Laundry takes pride in its custom-engineering, making products with exceptional longevity. 
In need of air vacuums, condensate tanks, or fabricare equipment? Rema Dri-Vac Corporation has you covered. The company also produces:
Blow-down tanks

Burks pumps

Condensate receivers

Return systems
Rema Dri-Vac Corporation takes pride in being a family-owned business since 1947. Miami area businesses have been trusting this company for generations.
Many South Florida businesses request the EcoFilter technology provided by Union Dry Cleaning Equipment. 
The EcoFilter is perfect for retirement communities, hospitals, or other businesses serving high-risk populations because they filter both small and large particulate matter for maximum solvent purity. 
If your business involves massive amounts of laundry, the self-cleaning EcoFilters save your team time, which also saves you money. 
For colorful loads, the innovative color-sensing computer technology filters whites, colors, and darks. 
Union Dry Cleaning Equipment offers an array of equipment, including:
Alternative solvent machines

Steam cleaning machines

Perchloroethylene machines
Union Dry Cleaning Equipment also offers commercial dryers. 
Unipress Equipment is one of the trusted names in laundry. The company offers branded equipment, including: 
Unipress Shirt Units

Unipress Collar & Cuff Equipment

Unipress Laundry Presses

Unipress Dry Cleaning presses & Equipment

Unipress Tensioning Equipment

Unipress Automatic Bagger
When you choose Unipress you know you are receiving specialized machinery that will meet your needs. 
Gulf Coast Equipment Sales has partnered with Miami, Florida, businesses for years to meet their laundry and cleaning equipment needs. The affordable prices and unmatched customer service is what make the company stand out. 
The Gulf Coast Equipment Sales team knows what is important to customers and is committed to helping your business succeed. 
For your free consultation, contact the team today.