About Us 
Family Run | Excellent Customer Care | Best Prices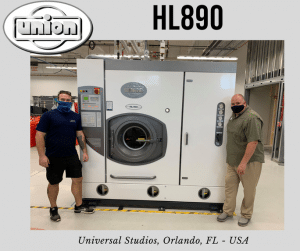 When it comes to your industrial equipment you need a supplier you can count on—that's where Gulf Coast Equipment Sales comes in. We're a family run business started by a husband and wife team (Tony & Elsie Jordan) and now includes their adult children.
As a family run business that has a third generation dry cleaning business owner on their team, this is the place to come for anything dry cleaning related. Our staff is committed to providing you with quality brand name equipment at affordable prices and excellent customer care and service.
It all began with our founder, Tony Jordan, who grew up helping run his grandfather and uncle's dry cleaning business in Ft Myers, Florida. Then in 1997, Tony and his wife, Elsie, decided to buy their very own dry cleaning plant.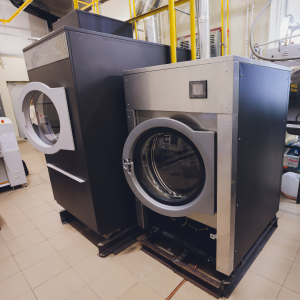 Having purchased a plant that had been around for quite some time, Tony and Elsie knew there was much work to be done to get everything up and running smoothly.
The pair of entrepreneurs started off calling out to other companies to service their machines, but sooner than later realized they couldn't count on that. There just wasn't anyone qualified to repair any of the equipment.
Tony had no choice but to start making his own repairs—this is where it all began. After making repairs to some of the equipment at their business, Tony's uncle asked if he could take a look at some of his machines.
Tony's stellar mechanical skills traveled fast. Elsie continued to manage the couple's drycleaning business, Tony got the repair business up and running.
In 2002, Tony Jordan Equipment Sales was founded and Tony and Elsie's son grew with it. Not before long, young AJ was out on his own repairing and installing new equipment for cleaners all over the state of Florida.
In 2014, the family business expanded yet again, and came with a brand new name to reflect its growth—Gulf Coast Drycleaning Equipment Inc.
Then in 2018, the family business expanded yet again buying out Equipment Sales Corp in Tampa Fl. Gulf Coast Drycleaning Equipment Inc. merged its name with Equipment Sales Corp and became the business it is today––Gulf Coast Equipment Sales.
Gulf Coast Equipment Sales is an authorized distributor for many of the world's leading manufacturers people know and trust.
Having learned first hand what it means to start a business from the ground up, the team at Gulf Coast is well-equipped and able to understand the needs of their customers.
Our technicians are factory trained. We have over 100,000 parts in stock. Let us help you decide what type of equipment best suits your needs and handle the installation, repairs and maintenance for you. Be sure to call us today.