Union Dry Cleaning Equipment, Sales, & Service
Do you run a dry cleaners, hotel, laundromat, distillery, or assisted living home in Florida? Looking for an economical and efficient way to do dry cleaning at your place of business? When it comes down to a cost-effective solution, investing in UNION Dry Cleaning production machines is your best bet.
As leaders in the commercial production industry, our team of experts at Gulf Coast Equipment Sales (GCES) knows what's important to our customers. We stay committed to providing the best in service and offer a wide range of machines by UNION Dry Cleaning at different price points that are sure to fit your business's needs.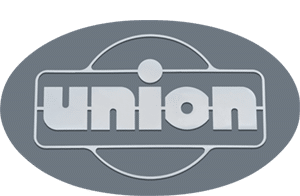 Why UNION? 
For over 30 years, Gulf Coast Equipment Sales, has distributed leading national brand machines, such as UNION, to businesses all over the state of Florida. Our customers are mostly based in Lakeland, Tampa, Saint Petersburg, and Orlando. They occasionally extend to other parts of Florida.
We are proud to serve big-name clients like SeaWorld, Busch Gardens, and NBC Universal, which all have large wardrobe and production departments. In addition to sales, we also have a parts and services department for those customers in need of part replacements or servicing malfunctioning machines.
Our UNION Production Machines
Whether you're looking for a tradional perc machine, or an eco-friendly machine, we carry a range of options for you to choose from. As a distributor of UNION, we at Gulf Coast Equipment Sales, are proud to sell, maintain, and provide service parts for all UNION brand machines. Some of the machine types we carry are listed below.
What Model Or Type Of UNION Dry Cleaning Machine Is Right For Me?
Choosing the right machine can be tough when you don't know where to start. Luckily, our team of experts is here to ensure that you end up with the most affordable and efficient option to fit all your needs. 
The HXL8000C series is especially unique and useful to those businesses wanting to save space and also benefit from a machine that uses UNION's most up-to-date technical features. This machine features a highly advanced Dialog Plus™ Control Panel.
With this touch screen addition, users can automatically save specific settings to their machine without having to adjust them with each use. Those looking for more eco-friendly methods can also benefit from this machine since it does not need water to operate. Furthermore, the dual filtration system in place makes it easy to control bacteria growth and moisture.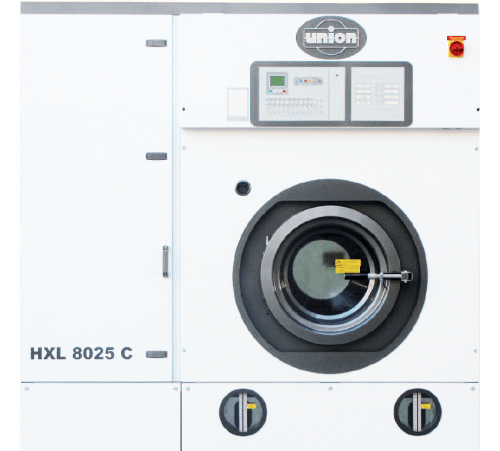 HXL8018C, HXL8025C, HXL8032C Alternative Solvent Machines
UNION Dry Cleaning Machines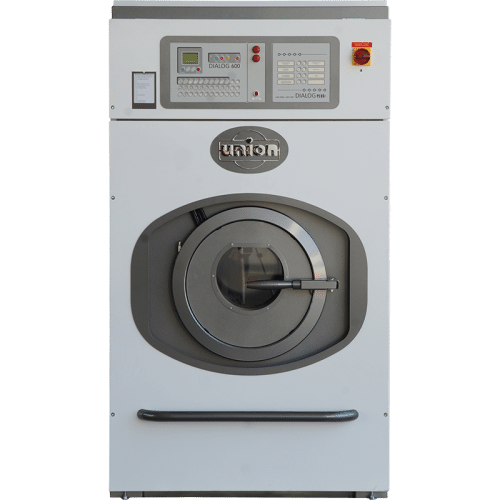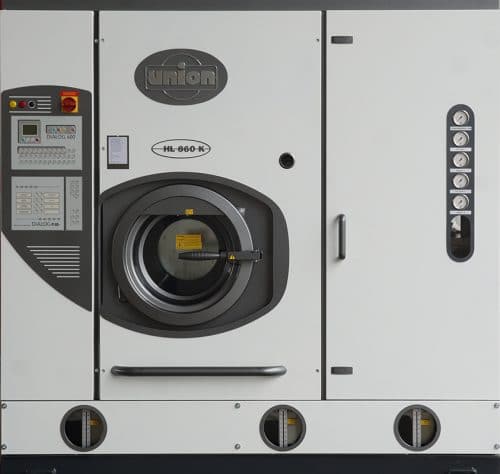 HL & HP 800K Series
HL800K, HL840K, HL850K, HL860K, HL880K, HL890K, HP840K, HP850K, HP860K, HXL8015K, HXP8015K Alternative Solvent Machines
What Are The Benefits Of Using A UNION Machine With EcoFilters?
Using EcoFilter technology can be beneficial for those clients wanting optimum filtration of both large and small particles for maximum solvent purity. These EcoFilters are self-cleaning, which will save time for those that go through multiple large loads a day. Using innovative computer technology, these machines will filter whites, darks, and colors according to a specific program.
Can I Have My UNION Machines Serviced?
We are proud to offer our customers not only the value of our sales and parts, but also fast and convenient service for all our machines. All of our GCES technicians are factory trained, meaning they receive hands-on training from UNION factories to learn to service these machines, specifically.
Because our suppliers are constantly revamping and releasing new lines of equipment, we are committed to continually educating our technicians. This way, they can keep up with the latest trends to offer our customers the best in service. Our technicians attend continuing education throughout the year. Need your machine serviced, don't hesitate to reach out to us.
How Do I Request UNION Machine Parts?
If there's a part you need, simply give us a call or fill out a request form through our website. We promise to get back to you as promptly as possible.
Contact Us About Union Dry Cleaning Machines
Are you ready to order your brand new UNION machine or need parts for your current one? Be sure to reach out to us for more information. We'd love to hear from you.