Forenta Steam Air Finishers
Forenta Steam Air Finisher units have many great features. Our team is very knowledgable about Forenta Steam Air Finishers. We can answer any questions you may have.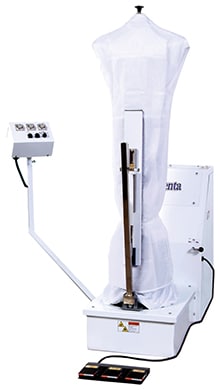 604AFS/AFL
Rotary Form
● Available with long or short form
● Control box can be located on right or left side
● Designed for jackets, coats,  dresses, sweaters
● Removable mesh over-bag for finishing delicates
● Adjustable timing – variable programs for steam, air and steam/air combination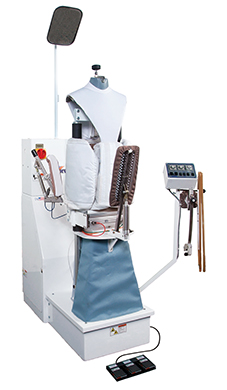 607 TFF Tension Form
Tension Form
● Adjustable shoulder expanders
● Operates with full tensioning when required
● Accessories – sleeve forms, front placket clamp
● Form raises additional 30 inches for longer garments
● Compact console with operational timers and switches
● Operates without tensioning for non-stretchable garments
● Finishes men's and ladies' coats, jackets, dresses, shirts, blouses
● Front and rear clamps for tensioning and non-tensioning garments
● Semi-automatic vent clamps close manually, automatic release at end of cycle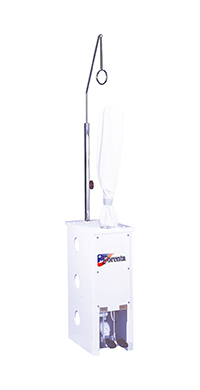 81SF Steam-Air Sleeve Finishe
Utility Sleeve Form
● Requires No Electricity
● Simple to Use – Easy Maintenance
● Finishes All Fabrics, Styles and Sizes
● The Most Versatile Sleeve Finisher on the Market
● Some Garments Can Be Entirely Finished on the Forenta Sleeve Finisher
● Excellent for Slacks and Jeans that Require a Rounded Leg – No Creases
Contact Us About Forenta Steam Air Finishers
Send us a message for our team to review. We will respond promptly.