Unipress Hurricane Shirt Unit
Unipress Hurricane shirt units have many great features. Our team is very knowledgable about unipress shirt units. We can answer any questions you may have about your production.

Hurricane
Presses Tapered Shirts with Deep Cut Sleeves
Easier and Quicker Loading of Garment
Classic Fit Shirts are Pressed in the Up Position
Hurricane Touch Screen Demonstration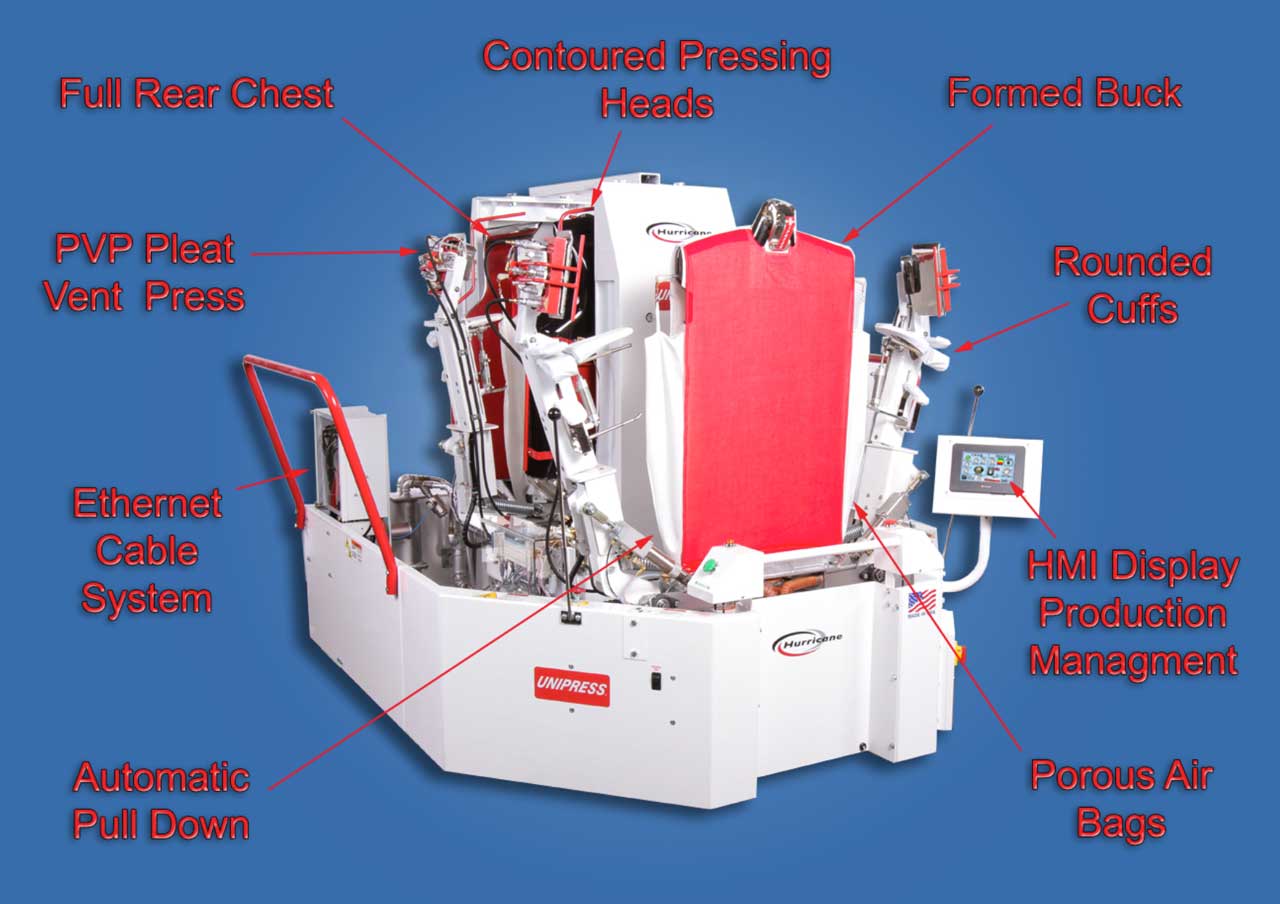 Blown Sleeve Units – Combination Body Press & Sleever
HS-2H Double Buck Press & Sleever with Optional Hood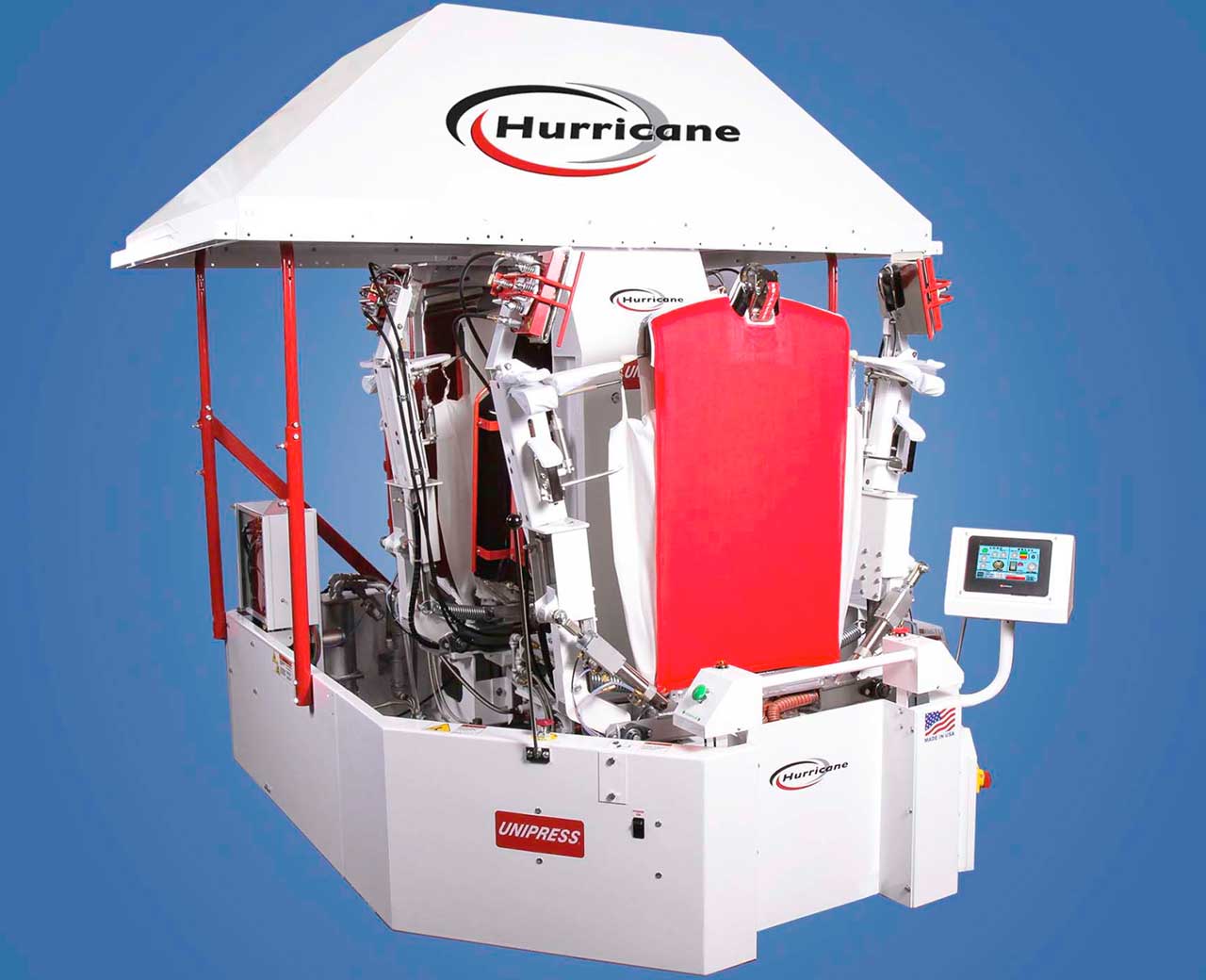 HS-2 Double Buck Body Press & Sleever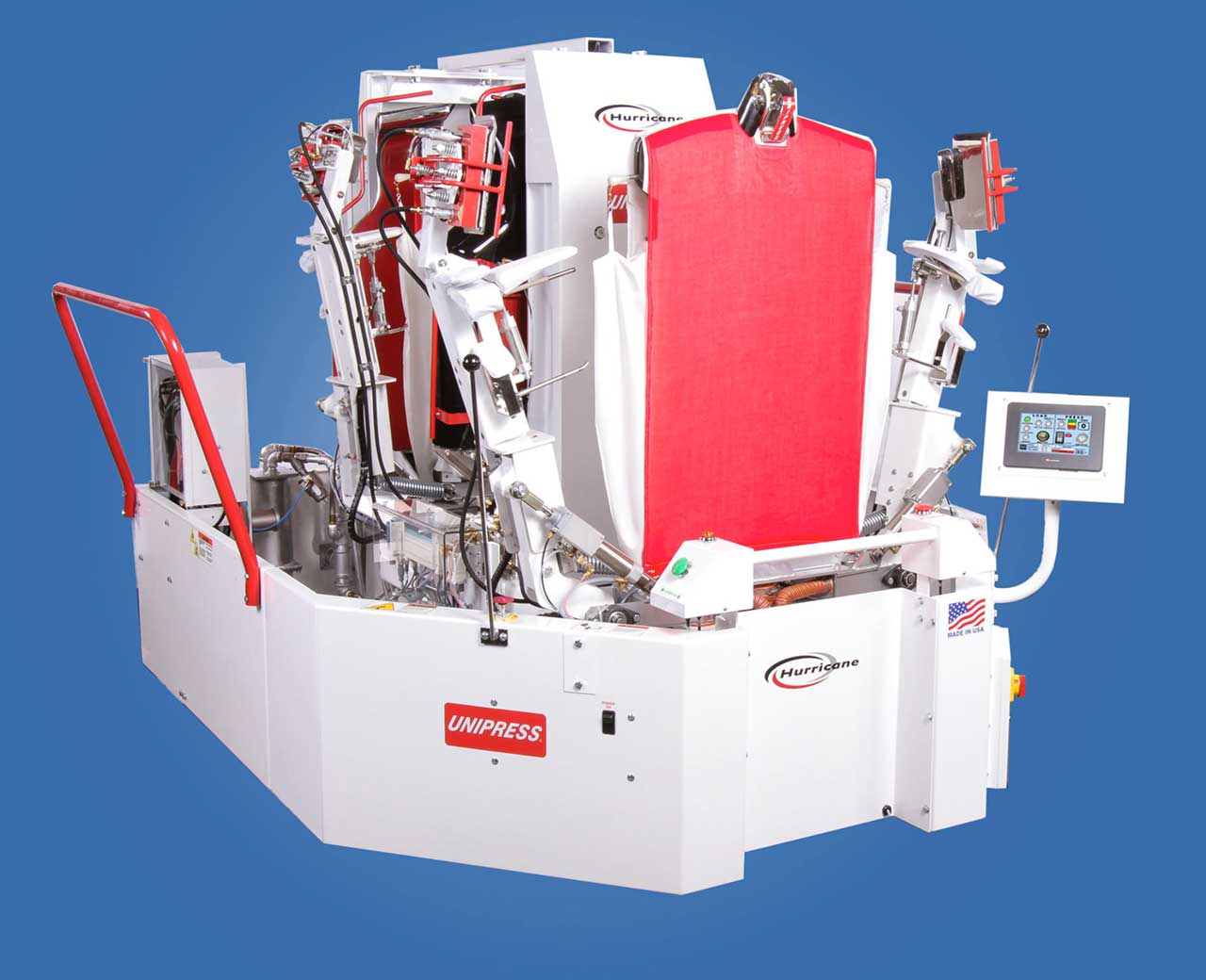 HS-1 All-In-One Shirt Unit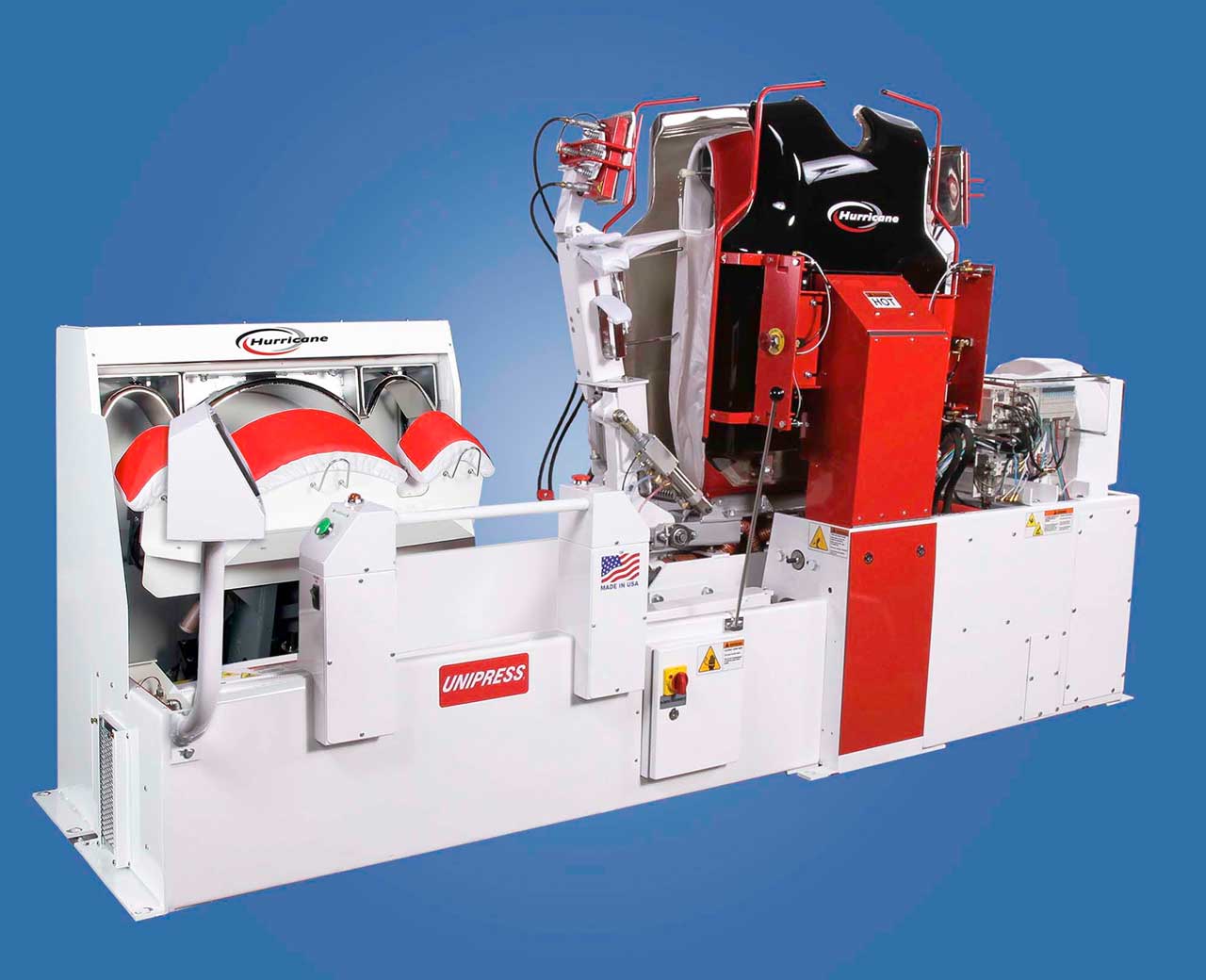 Tracks Production and Machine Function Data
Records Maintenance History
Rated IP67 for Moisture and Dust
Real-time Data Viewing through a PC or Mac
Multiple Operator Logins
Multiple Language Options
Embedded Operator Training
Integrated Machine Manual
Step by Step Troubleshooting Function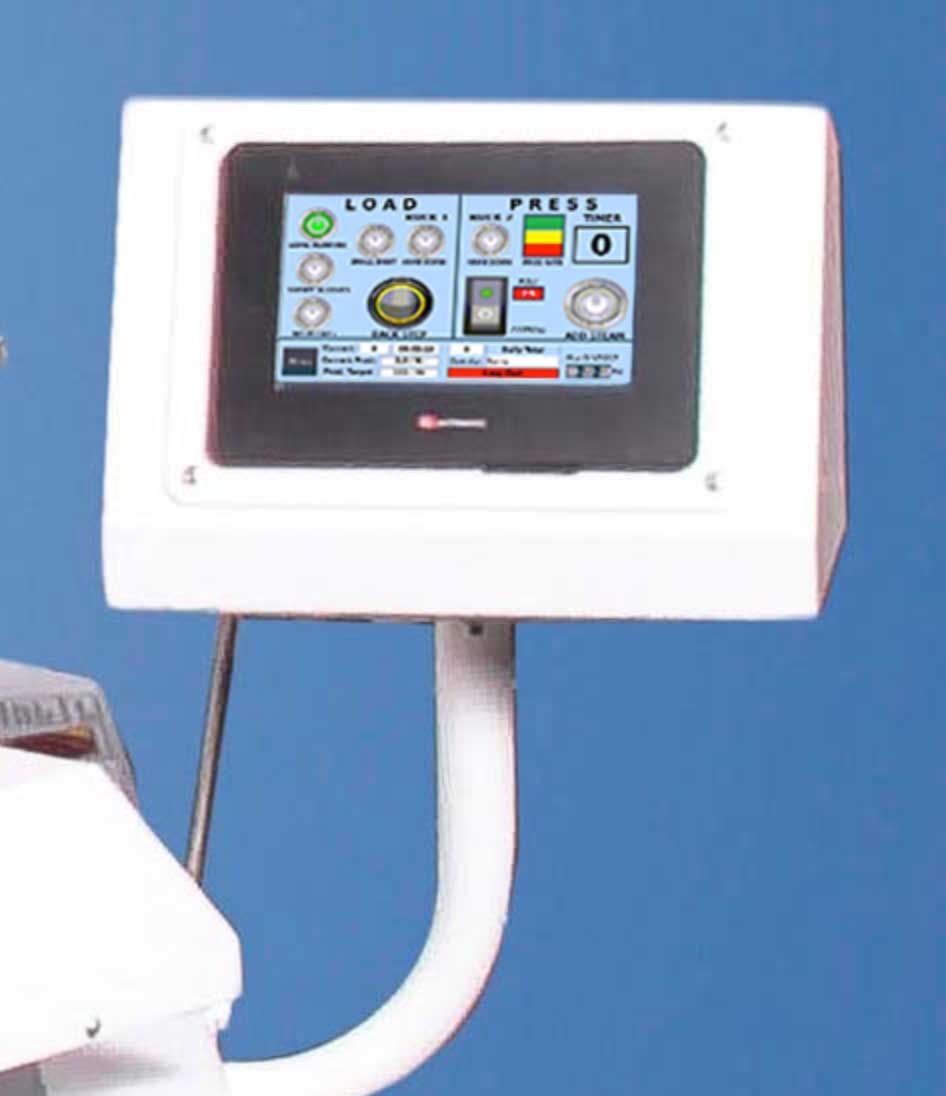 Contact Us About Unipress Shirt Units
Send us a message for our team to review. We will respond promptly.