Manual / Foot Operated Press
Manual Foot Operated Presses have many great features. Our team is very knowledgable about Forenta Presses. We can answer any questions you may have.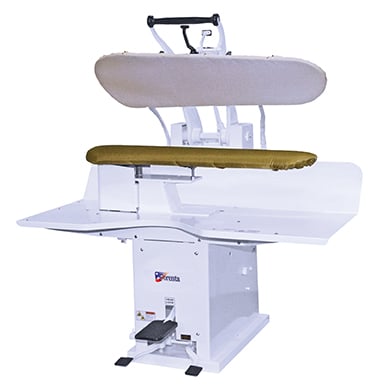 Manual / Foot Operated Press
42/52MSR Manual Press
● Adjustable head pressure
● No compressed air or electricity required
● Powder-coated metal table resists wear and tear
● Head released by hand-activated button at handle
● Head closes by hand then locks with large foot pedal
● Options: Iron attachment, hand iron, sleeve board, water spray
Contact Us About Forenta Presses
Send us a message for our team to review. We will respond promptly.