Forenta Steam Vacuum Board
Forenta Steam Vacuum Boards have many great features. Our team is very knowledgable about Forenta Steam Vacuum Boards. We can answer any questions you may have.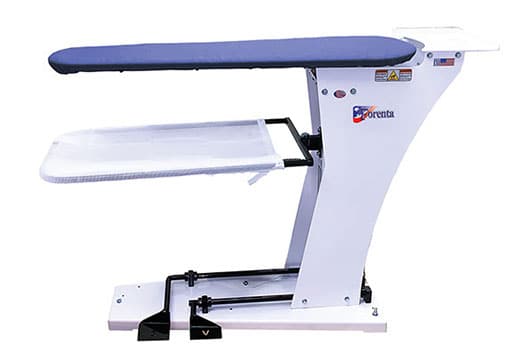 46/52SVB/SVBA Steam-Vacuum Board
Steam Vacuum Board
46/52SVB/SVBA Steam-Vacuum Board
● Pleater pads included for special needs
● Uniform steam and vacuum throughout entire board
● Foot pedals allow operator to control flow of steam or vacuum
● Forenta's conventional fabricated buck design with flat surface
● Pivoting catch rack and iron set tray included for operator convenience
● Conditioning steam and vacuum provided with Forenta's time-proven steam and vacuum valves
Contact Us About Forenta Equipment
Send us a message for our team to review. We will respond promptly.